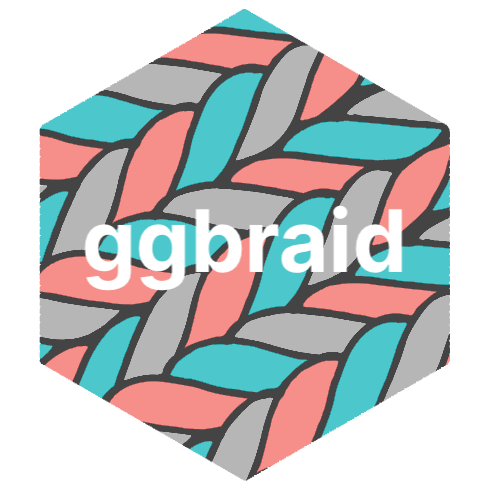 ggbraid
ggbraid provides a new stat, stat_braid(), that extends the functionality of geom_ribbon() to correctly fill the area between two alternating lines (or steps) with two different colors. ggbraid also provides a geom, geom_braid(), that wraps geom_ribbon() and uses stat_braid() by default.
Installation
You can install the development version of ggbraid from GitHub with:



# install.packages("remotes")




remotes

::

install_github

(

"nsgrantham/ggbraid"

)
Usage
To demonstrate, let's generate a long dataset with two alternating series.
And let's pivot the dataset wider so we can use it with geom_ribbon() and geom_braid().
Now let's draw the two series as lines and fill the area between them with a single color using geom_ribbon().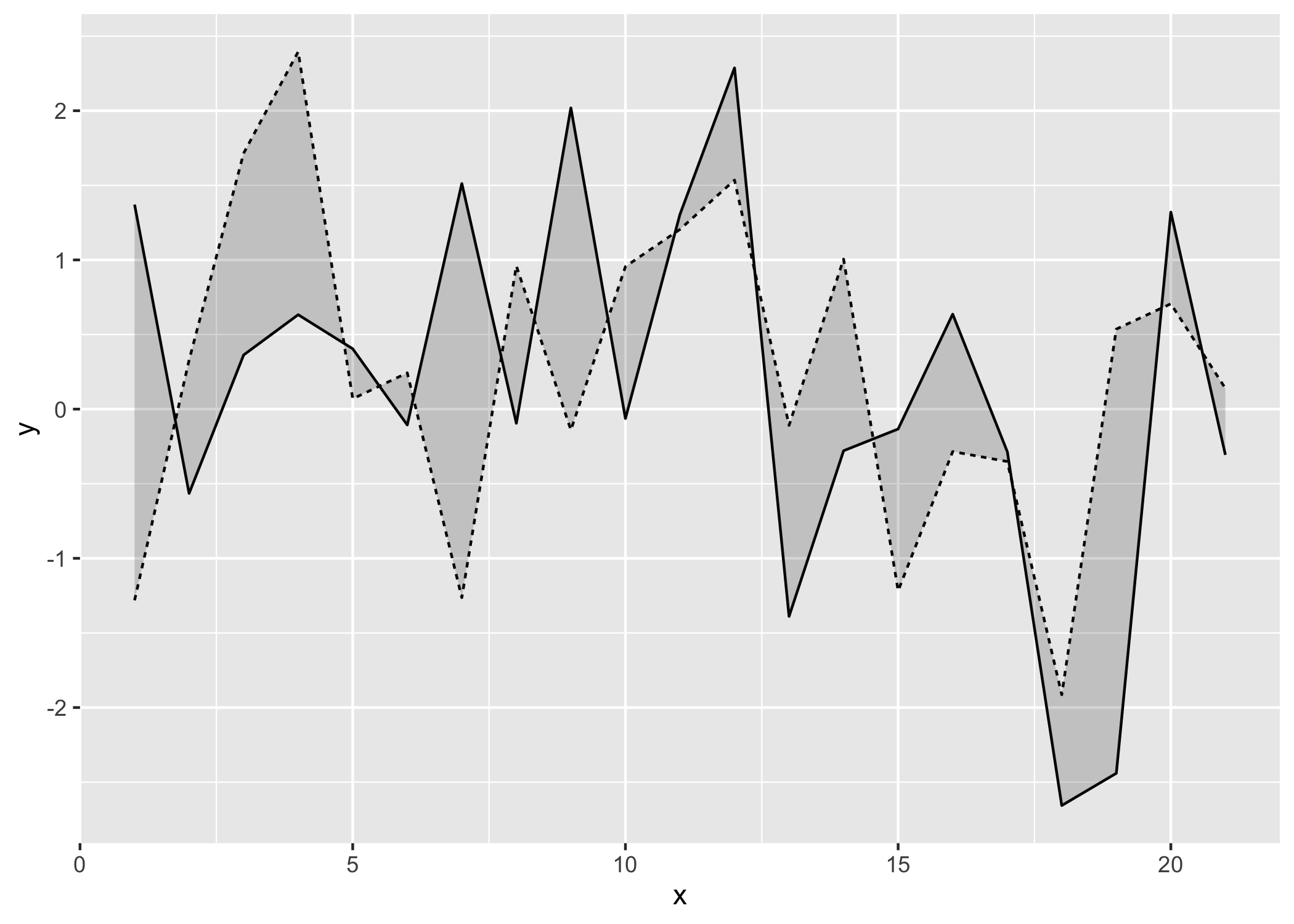 Can we fill the area between the two lines with two different colors? One color when the solid line is above the dashed line, and a different color when the solid line is below the dashed line?
That shouldn't be hard. Let's map a < b to the fill aesthetic in geom_ribbon() and…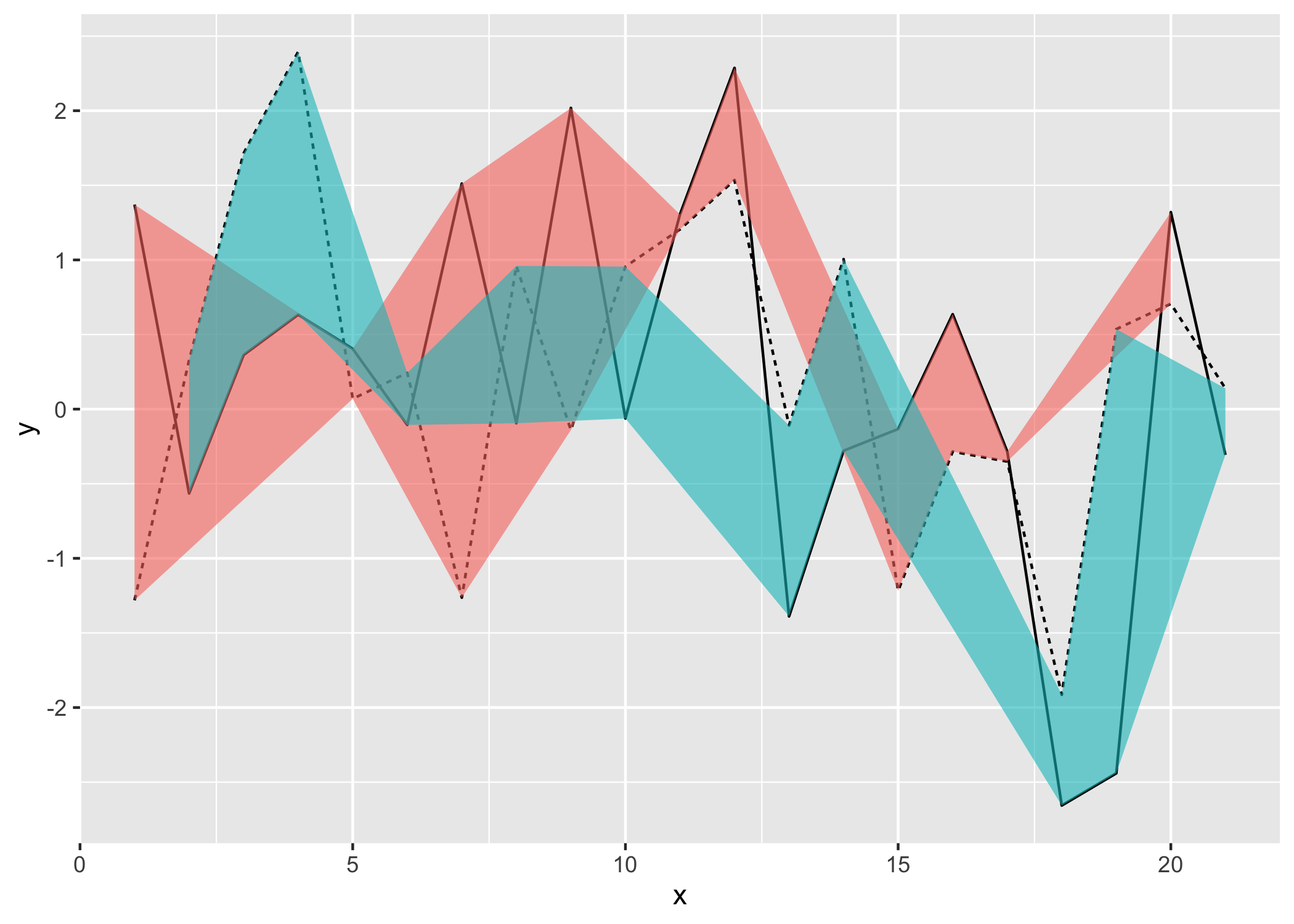 Chaos. What happened?
This is the "Unbraided Ribbon Problem".
Not to worry, we can braid the unbraided ribbon with ggbraid — simply replace geom_ribbon() with geom_braid().